THRONES
Designed by Phaedra Du Plessis
Collection
Selene - Winter 2020
Tʜʀᴏɴᴇꜱ-Wᴇᴀʀᴀʙʟᴇ Aʀᴛ
Designed by Phaedra Du Plessis Collection SELENE - Winter 2020
Avel 1
Collection SELENE - Winter 2020
Avel 2
Collection SELENE - Winter 2020
Achilles 1
Collection SELENE - Winter 2020
Achilles 2
Collection SELENE - Winter 2020
Dima
Collection SELENE - Winter 2020
Doroteia
Collection SELENE - Winter 2020
Eurydice 2
Collection SELENE - Winter 2020
Eurydice 1
Collection SELENE - Winter 2020
Eurydice 3
Collection SELENE - Winter 2020
Evangeline
Collection SELENE - Winter 2020
Hermione 1
Collection SELENE - Winter 2020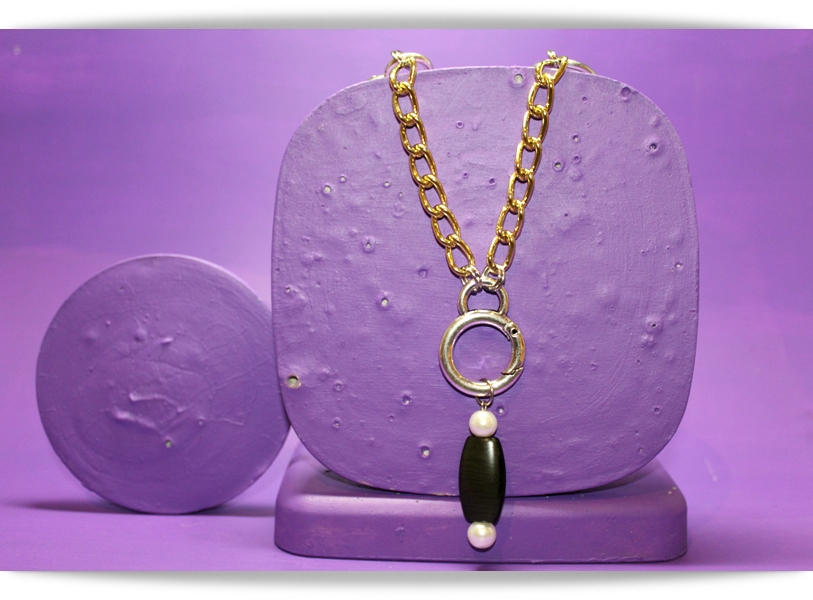 Hermione 2
Collection SELENE - Winter 2020
Jagienka
Collection SELENE - Winter 2020
Kairi 1
Collection SELENE - Winter 2020
Kairi 2
Collection SELENE - Winter 2020
Latona 1
Collection SELENE - Winter 2020
Latona 2
Collection SELENE - Winter 2020
Livana 1
Collection SELENE - Winter 2020
Livana 2
Collection SELENE - Winter 2020
Narcissa 1
Collection SELENE - Winter 2020
Narcissa 2
Collection SELENE - Winter 2020
Nereus 1
Collection SELENE - Winter 2020
Nereus 2
Collection SELENE - Winter 2020
Oceana 1
Collection SELENE - Winter 2020
Oceana 2
Collection SELENE - Winter 2020
Priam
Collection SELENE - Winter 2020
Tamesis 1
Collection SELENE - Winter 2020
Tamesis 2
Collection SELENE - Winter 2020
Tamesis 3
Collection SELENE - Winter 2020
Tasia 1
Collection SELENE - Winter 2020
Tasia 2
Collection SELENE - Winter 2020
Yelena 1
Collection SELENE - Winter 2020
Yelena 2
Collection SELENE - Winter 2020
Zena 1
Collection SELENE - Winter 2020
Zena 2
Collection SELENE - Winter 2020
Zena 3
Collection SELENE - Winter 2020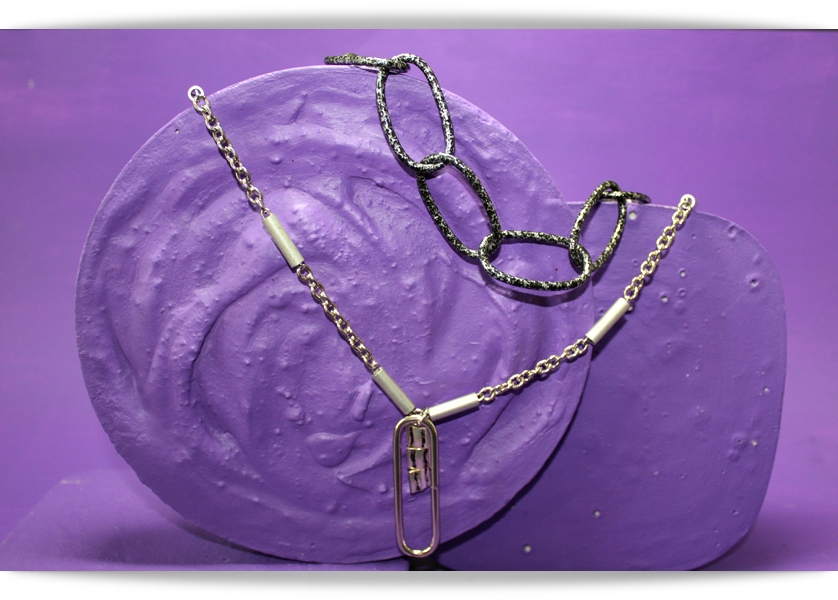 Zenos 1
Collection SELENE - Winter 2020
Zenos 2
Collection SELENE - Winter 2020
Zenos 3
Collection SELENE - Winter 2020
Achilles-Unisex Necklace-$75

Half silver and half gold chain choker, fitted with a heart lobster clasp.The pendant is made up of a large silver metal ring as well as an embossed gold circular disc.Hanging from the pendant there are gold, black and silver beads with a large black wooden ring attached. A hammered gray metal oval pendant with two short pieces of silver and gold chain to compliment the choker chain. Long Length

Avel-Unisex Necklace-$90

Chunky chain choker with 5 long hanging chains. Glass pearl and purple beads with rounds in black and silver Long Length

Dima-Unisex Necklace-$80

Gold crescent pendant with stamped detail with a hanging resin gold oval. Gold and black chain. Chunky black chain with gold and black beads. Long Length

Doroteia-Unisex Necklace-$70

Chunky gold chain with demi-circle pendant. Gold egg-shapes encased in gold netting with loops Choker Length

Eurydice-Unisex Necklace-$70

This necklace has two detachable chains. Glass pearl and hematite healing beads on a fine silver chain. Carabiner clasp with pearl and lilac bead detail with loops. Detachable chunky galvanised chain with matching pearl and lilac bead. Choker / Medium Length

Evangeline-Unisex Necklace-$70

Gold and black beads attached to two large metal rings. Necklace can be worn in two ways, silver chain in the front or gold chain in the front. Medium Length

Hermione-Unisex Necklace-$60

Gold chain necklace with large silver hoop with two round silver carabiner clasps. Silver carabiner pendant with two interchangeable pendants attached. One pendant is a silver diamond shape with embossed detail. Pendant two is an elonged black bead with two white pearls on either end, can be worn separately or together. Medium Length

Jagienka-Unisex Necklace-$60

Chunky silver chain in the back with flat silver discs enclosed between crystal and hematite healing beads. Medium sized silver rings are spaced along the front of the necklace, complimenting the large silver ring pendant. Long Length

Kairi- Unisex Necklace-$75

Grey hammered metal chain with carabiner clasp. Hematite healing beads and gold resin ovals with gold hanging beads. Medium Length

Latona-Unisex Necklace-$70

Chunky gold chain necklace with gold and white beads fitted with silver and golden rings. Spaced between the beads there are two pieces of unique hammered gold metal shapes with a hammered gold pendant. Long Length

Livana-Unisex Necklace-$80

A bold black metal V-shaped pendant with galvanized silver chunky choker chain attached to a large black wooden ring. Two long pieces are attached to the pendant, one side is purple chain and the other is grey and white pearls with silver rings. Long Length

Narcissa-Unisex Necklace-$80

Aztec style necklace with bold triangular pendant, black and gold beads with silver cylindrical tubes.Two large metal rectangles sit on either side of the golden chain. A second pendant sits at the 'back' with silver chain and small and larger black bead pendants. This necklace can be worn "forwards" or "backwards". Long Length

Nereus-Unisex Necklace-$80

Chunky galvanized chain worn overhead with crescent shaped embossed silver pendant. Two oblong metal shapes with hanging ivory colored flat beads. Long Length

Oceana-Unisex Necklace-$75

Chunky gold choker chain with 3 ovular golden rings. A silver carabiner clasp. Round grey hematite healing beads with flat silver discs and a large silver ring. Choker Length

Priam-Necklace, Body jewellery-$70

Unisex, fine silver chain with crystal beads and layered metal rings. Silver spear head with black beads along chain. Large silver ring pendant with 3 beaded chains with charm attached. Long Length

Tamesis-Unisex Necklace-$70

Chunky hammered gray galvanized chain necklace combined with charcoal and rose gold beads and assorted rings. The pendant comprises an elongated silver ovular ring with a black triangular prism with studded detail along the top. Long Length

Tasia-Unisex Necklace-$75

A unique choker chain with half silver and half gold chunky chain attached to a triangular silver pendant with gold bead detail. Three fine multi length chains and one chunky silver chain are attached to silver rings on either side of the pendant. Long Length

Yelena-Unisex Necklace-$70

White plastic chain with white beads and metal findings. White metal loops with attached glass beads and pearls. Hanging yin yang and oval encased crystal detail. Long Length

Zena-Unisex Necklace-$75

A unique chunky gold chain with golden and black beads fitted with gold and sliver flat rings. The pendant consists of a large golden embossed heart, large silver and black rings as well as long ovular black beads. There is a small cylindrical magnetic clasp between the pendants in the front of the necklace. Long Length

Zenos-Unisex Necklace-$75

Chunky hammered gray galvanized chain necklace is contrasted with fine silver chain and smooth cylindrical spacers. The pendant is made up of a large ovular silver ring with three square beads with black engravings suspended within the pendant. Long Length
View Collection SELENE - Winter 2020
THRONES
Designed by Phaedra Du Plessis
History
Phaedra is an Aesthetician with an extreme passion for designing wearable art.
Born in Durban, she was always inspired to maintain an outward appearance; her passion at the time being physical fitness wherein the ocean and weather combined pathed her landscape in training, running, swimming or cycling.
A year of yachting around the world with her family, led to Phaedra growing her international understanding of art, as she came to immerse herself in Artists and Creatives from all walks of life.
Her journey with jewellery began in 1995 when she relocated to Gauteng, first starting a clothing range alongside developing an aesthetics business and eventually specialising into niche market runway-style jewellery.
As an aspiring creative she focuses on pushing the boundaries for both males and females. The brand, Thrones, was born in 2012 after her trip to the USA where her entire range sold out immediately, confirming the fact that jewellery was her true calling.
Future
The Postmodern era encourages jewellery to be the forefront of the expression revolution, humans can now wear their art. Both men and women can finally express their creative perspectives and designs in a way that turns heads whilst making important statements. I am very excited for the next decade of fashion, as so many genres begin to merge, our society is encouraging Confidence and Freedom.
I want to be a leading artist in boosting this change towards individuals who create and express based on personal thought, moving away from mainstream pieces. I hope to internationalize my brand, aiming to sell in Europe, America and Australia. I would like to set up an online store as well as establish respected and adored accounts throughout social media. My goal is to enable females around the globe and so I hope to establish an integrated chain of sales representatives who can use my brand as a stepping stone for their own success.
Having faced struggles in my lifetime, I hope to help women or mothers who may be in similar circumstances.
Thrones means fashion and statement but it also means community and empowerment.
How I create
I often wake up in the middle of the night, having dreamt of my next design. My subconscious is often the initiator in my creation process. I encourage myself to think as abstractly as possible and often surprise myself with what I think of.
I find if I admire patterns and alternative designs, I start correlating ideas for my next range and experimenting, finding ways to express ideas through objects and extravagance through metal and beads.
I prefer to work with my hands and mix and sort through my materials rather than planning designs on paper ahead of time. Just as art is created in the moment, so are my limited edition pieces.
Inspiration
I've always looked up to fashion designers who managed to forge their niche in such a competitive world, individuals who persevere and achieve their desires truly inspire me.
I draw on as much diverse substance that I can when looking for inspiration; Fabrics, colours and textures all ignite my passion and remind me of the possibility to come. Since a young girl, I have always admired Elizabethan gothic fashion; ball gowns, heavy brocade fabric and architecture that irradiated emotion. I would like to be the Iris Van Herpen of the jewellery industry; transcending and redefining the industry like never before.
The jewellery industry is so vast, and all I can aim to do is learn constantly and keep adapting.
I frequent old book stores and boutiques, seeking knowledge on timely designs and eras so as to broaden my understanding and respect for this Art form.
Materials used
Chunky, bold and eccentric are merely a few adjectives to describe the statement that my designs showcase.
I include whatever I can get my hands on and whatever I can manipulate to bring my vision to life; materials such as chains, glass, beads and any random findings. The designs all speak for themselves once completed, and although seemingly juxtaposing in personality, all reflect a somewhat futuristic aura.
The pieces have a unique ability to speak for themselves whilst simultaneously allowing an individual to wear varying pieces in adapted ways so as to give each bead on the chain a new meaning.
I target a market of rare and unique individuals who always stand out in a crowd, and thus many of my pieces are limited edition nuancing the need for individuality.
Design Process
I start each range by deciding the colour theme, choosing four primal colours as the base. The focus should always be on the design alone and thus the restriction of colour usage enforces mental shifting and new thought patterns and exploration. As soon as inspiration hits I start the frenzy of laying materials from north to south, walls to the floor and move everything around until eventually, designs fall into place like pieces in a destiny puzzle.
I often find that halfway through one design, the next design may eagerly push its way through and be finished first and so because I only have two hands to work with, I always ensure I have several designs going at once.
Months of sleepless nights alternating schedules and jumping out mid-shower to complete an idea leads to the birth of a new and exclusive range, this is my passion.
Goals
I want to wake up every morning knowing that I get to spend the whole day doing what I love and that I have consumers who love what I do. I'd like to be a leader in the industry and break away from the expected.
I hope to continuously encourage individuals and societies to explore their adventurous side, no longer suppressing the style and confidence that is naturally gifted to us all. I will be the face of transcending the barriers of societal fashion as my audience approaches their creative and meaningful identities.
My wearable designs will vocalise their purpose and soul by expressing their inner being.
My ultimate goal with every piece is to create the piece-de-resistance, and so I will continue to push myself and thus my followers further and further.
Dreams
I dream of being the google of jewellery, and by this, I mean that I hope to be the go-to-personified idea of an essential must-have for all fashionistas. I want to dominate the market and be the first brand that comes to mind when one thinks of original and eccentric, artistic jewellery.
Thrones should replace all verbs in the fashion industry and become one with the industry itself.
I'd love to collaborate with artists and creators on runways such as Milan Fashion Week.
Overall I'd like to make luxury available to anyone willing to leave behind the mundane and step into a changing world.
Launch
The current range is Selene for Winter 2020.
Collection Iris for Fall 2020, was launched already, with great success and it has been SOLD OUT,
to local and international art lovers!
View Collection IRIS-Fall 2020